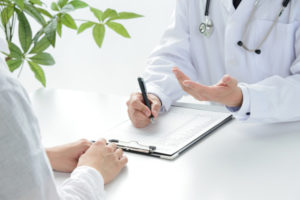 "An apple away keeps the doctor away," or so the saying goes. But most know it takes more than an apple to keep you well year-round. An important part of your health is a relationship with a primary care doctor. 
Evidence shows that people who regularly see a primary care physician are healthier. Yet the number of people seeking primary care continues to decrease each year. This decrease can be attributed to a myriad of causes, such as rising healthcare costs, the hassle of searching for a new doctor, and more. However, routine wellness visits, and an active relationship with a primary care physician are essential to keeping you healthy, managing chronic conditions, treating acute illness, and more. Learn more about why you need a primary care provider and what they do.  
What does a primary care doctor do?
You might have heard Primary Care Providers (PCP) referred to as General Practitioners, Internal Medicine Specialists, Family Medicine Doctors, and more. These may all refer to different types of training within primary care. Overall, PCPs' main goal is to keep patients healthy. They can diagnose and treat common conditions and acute illnesses. Also, they help patients with chronic diseases, such as diabetes or hypertension.   
"Primary care practices provide health promotion, disease prevention, health maintenance, counseling, patient education, diagnosis and treatment of acute and chronic illnesses in a variety of health care settings." – AAFP 
Primary care providers offer comprehensive and valuable patient care. Their varied knowledge helps provide great care. Further, they can provide useful and necessary referrals to specialists when needed. Typically, a PCP receives a bachelor's degree and a medical degree. Then, they must complete a residency, clinical rotations, state licensing, and continuing education.   
When should I see a primary care doctor?
If you don't have a PCP, it's not too late to start taking action on your health. An annual wellness exam is vital to good health, and it's typically included in most insurance plans. Your PCP may request yearly lab work and wellness tests for preventative health measures to keep you well.  
In addition, a PCP can help you if you need a specialist referral. A primary care practice is a good place to start if you begin experiencing new symptoms. Your provider can either diagnose and treat you or guide you to an appropriate specialist. Even if you don't need specialist care, a PCP can treat a wide variety of acute illnesses – from a cold to a sprain, and more.  
Why do I need a primary care provider?
There are a variety of reasons why you need a primary care provider. Here are our top five reasons why you should find a PCP to help you on your journey to better health.  
Reach your health goals
A PCP can help you define and reach health goals. Whether you'd like to maintain a healthy weight, start a new exercise program, improve lab work numbers, or more, a PCP can help. Regular wellness exams, follow-up appointments, and preventative health assessments can help you measure progress and reassess goals throughout the year.  
Chronic condition management
Chronic conditions can be difficult to manage. That's why having a dedicated provider to help you manage your condition is essential to staying healthy. Chronic conditions managed by PCPs include diabetes, hypertension, high blood pressure, and more.  
Get better care and referrals
Having a PCP can help you get consistent, quality healthcare. When a condition or illness requires specialized care, a PCP can refer you to specialists. These can include orthopaedic surgeons, physical therapists, gastrointestinal doctors, and more. A PCP serves as your point of entry to the rest of your healthcare, helping you connect all the dots.  
Preventative and proactive care
Preventative health is a branch of primary care that aims to keep patients healthy to prevent illness and conditions. Wellness screenings and annual testing can help your PCP track your health. This helps them better understand when you may need additional care.  
Learn what your body needs
Your body is one-of-a-kind. Because of this, there is no "one size fits all" approach to healthcare. You need a unique blend of nutrients, exercise, vitamins, medications, and more. A PCP, through lab work and getting to know you, helps you understand exactly what your body needs to function at its best.  
How do I choose a PCP?
When choosing your PCP, it's important to understand your options. Doctors have different specialties and expertise. And the offices may have different services that suit your lifestyle, such as telehealth. Also, always check your insurance to see which doctors are covered under your health insurance plan and in-network.  
Why you need a primary care doctor
Studies consistently show that patients with a primary care physician get better and more high-value healthcare. PCPs are doctors who specialize in keeping patients healthy, treating acute illness, diagnosing conditions, and more. Whether you have a chronic condition or have health goals to reach, a primary care provider can help. Likewise, primary care is your connector to other care you may need, like specialists and preventative screenings. When choosing a primary care physician, understand your options to help you find the doctor who's right for you.  
RiverRun Primary Care
Finding a primary care provider who takes the time to listen and understand you is essential to your overall wellness. We know that people are seeing primary care providers less each year, but we want to change that. At RiverRun Health, we provide comprehensive primary care and internal medicine. Dr. Tye Young is an internal medicine specialist. He specializes in chronic disease management and preventative medicine. 
Learn more about Dr. Young and schedule your appointment today.  
–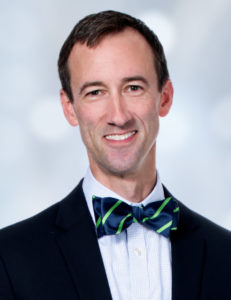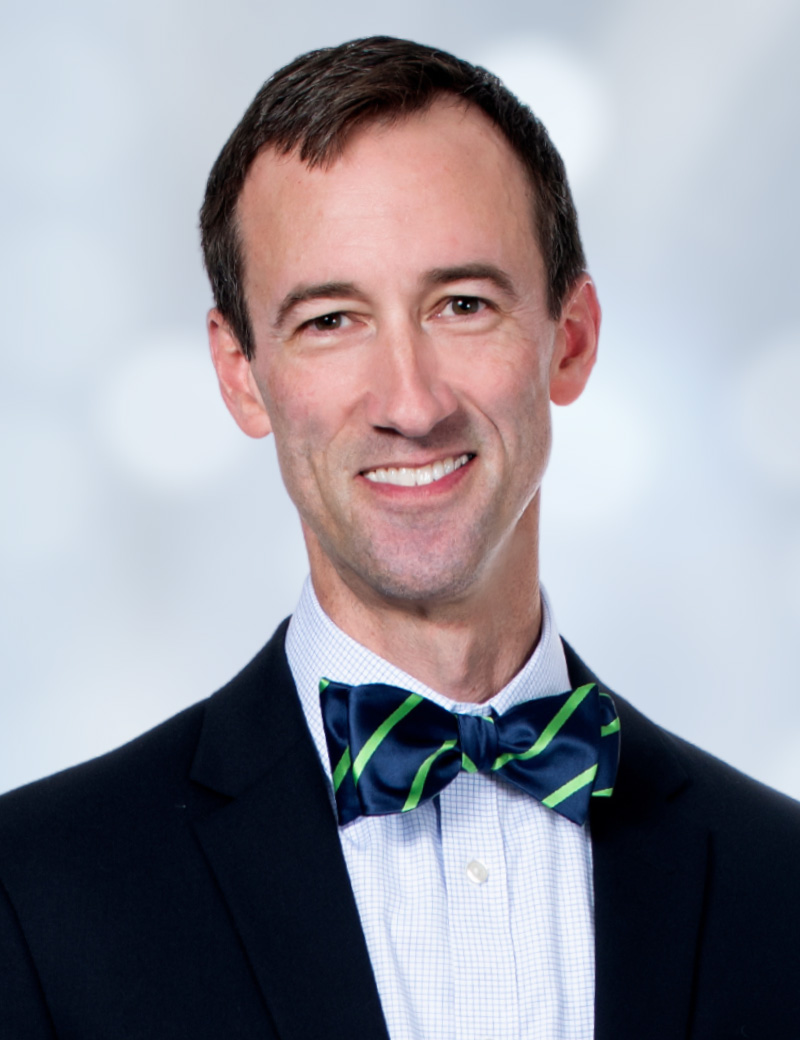 Dr. Tye Young provides comprehensive primary care and internal medicine for patients of all ages at RiverRun Health in Chattanooga, Tennessee. With an emphasis on preventative health and wellness, Dr. Young aims to empower his patients to make healthy lifestyle choices, while caring for their overall health and wellness.
Learn more about Dr. Young.  
Last reviewed November 10, 2020.