WELCOME TO RIVERRUN HEALTH
RiverRun HEALTH's state-of-the-art on-site physical medicine and therapy center provides individualized treatment to help patients heal from injuries, restore function, and get back to life and sport. Led by notable physical therapist Shawn Craig, our physical therapy program offers a unique continuous care model. As an on-site program, we work closely with RiverRun HEALTH's providers, and as a team, we communicate and monitor patient progress to ensure excellent outcomes and healing. Whether you need elite athlete therapy, injury recovery, surgical recovery, or anything in between, let us help you on your journey to health.
Direct Line to Physical Therapy:
Physical Therapy Fax:
Physical Therapy Hours:
423.531.9303
423.593.9301
8a-5p Monday-Thursday
8a-12p Fridays
Direct Line to Physical Therapy: 423.531.9303
Physical Therapy Fax: 423.593.9301
Physical Therapy Hours: 8a-5p Monday-Thursday and
8a-12p Fridays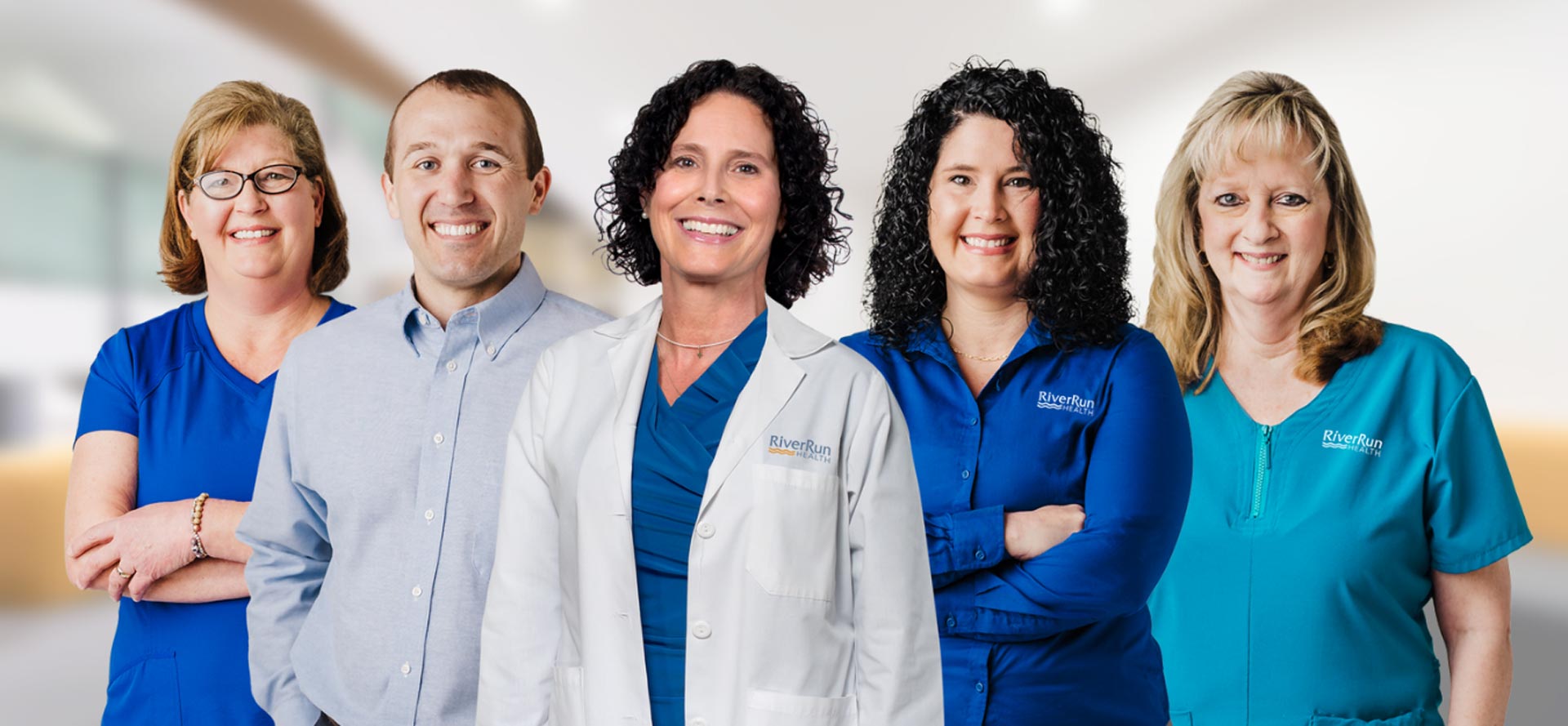 Hands on manual therapy
Custom exercise plans with coordinating
home programs
Instrument Assisted Soft Tissue Mobilization
(IASTM)
Dry needling
Pre-operative rehabilitation programs
Post-operative rehabilitation programs
Therapeutic taping
Canalith repositioning technique for BPPV
(benign paroxysmal positional vertigo) treatment
Are you a referring provider? Refer a patient online.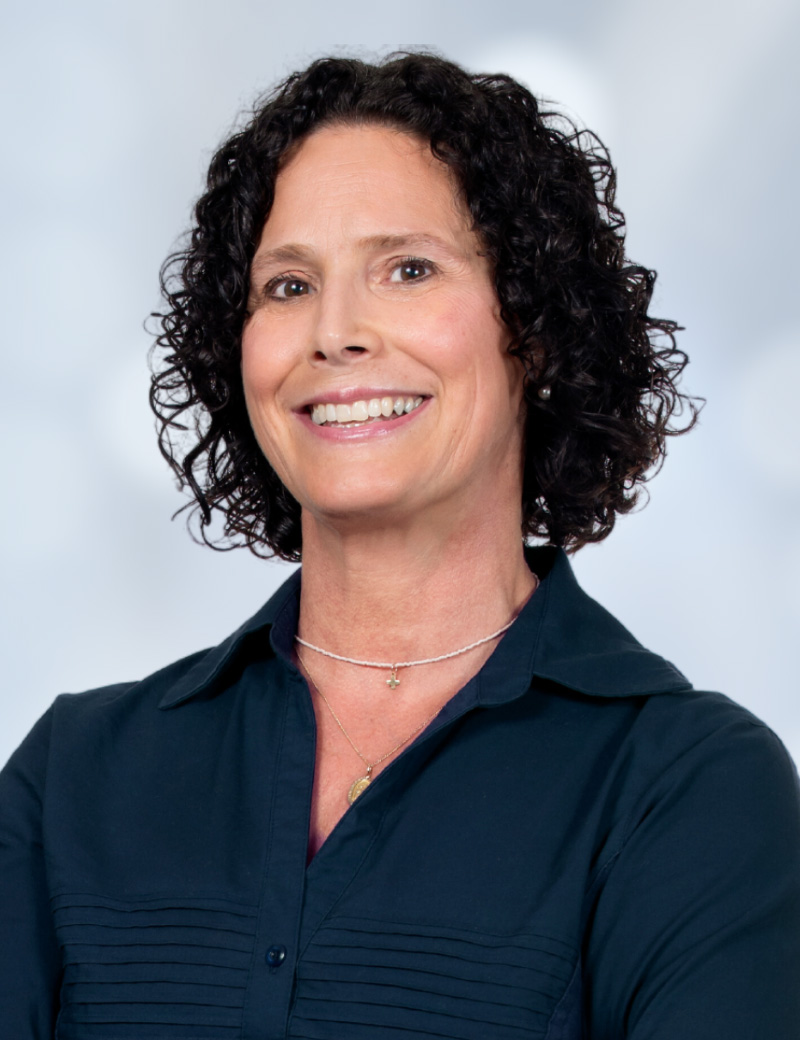 Shawn Craig has been a physical therapist since 1992. She was a member of the University of Tennessee at Chattanooga's first physical therapy class, graduating with honors. Her career has been focused on orthopaedics, working in the field for over 30 years. She has worked with patients referred by several of the area's well-known orthopaedists and physicians, including Dr. James Andrews and Dr. J.W. Thomas Byrd. Her manual skills come from a Mulligan, Kaltenborn, and Mckenzie background. Additionally, she recently completed training to become a dry needling specialist. While her specialties include all areas of orthopaedics, she has special expertise in working with "overhead athletes" (athletes who participate in any overhead sport such as baseball or tennis, where the upper arm and shoulder arc over the athlete's head).
Shawn has been a resident of Chattanooga since she was a child. She and her husband have two grown sons, two granddaughters, and another one on the way. Shawn is active in her church, teaching Sunday school and serving on the Vestry. In her spare time, she enjoys bike riding and spending time with her family.
Matthew Robbins, DPT,
OCS, CSCS
Matthew received his bachelor's degree in mathematics from the University of Tennessee at Knoxville. He then completed his doctorate in physical therapy at the University of Tennessee at Chattanooga. Following that, he completed his PT residency at Physical Therapy Solutions Orthopaedic Institute. Matthew is an orthopaedic clinical specialist with several years of experience in outpatient orthopaedics. Additionally, he is a certified strength and conditioning specialist, as well as a certified dry needling specialist.
Matthew is originally from Memphis, TN, but has been in the Chattanooga area since 2011. He now makes his home in Soddy Daisy with his wife Laura and two-year old son Noah. While he spends most of his time outside of work chasing after Noah, he also really enjoys woodworking and cycling.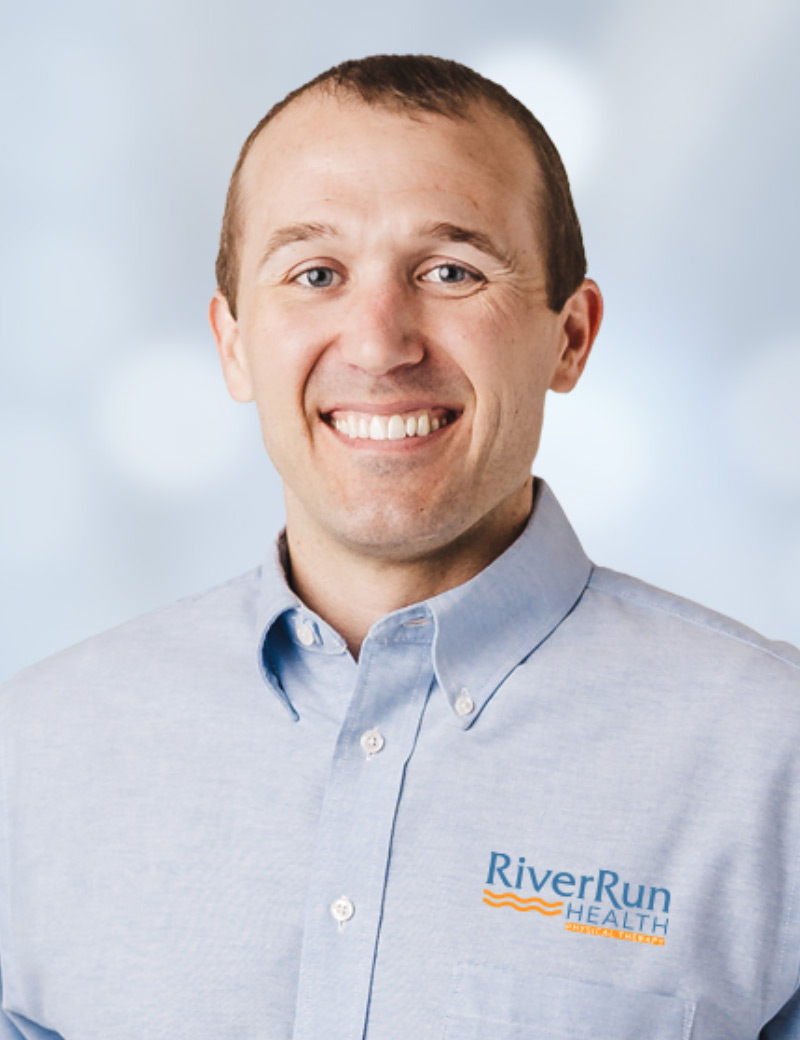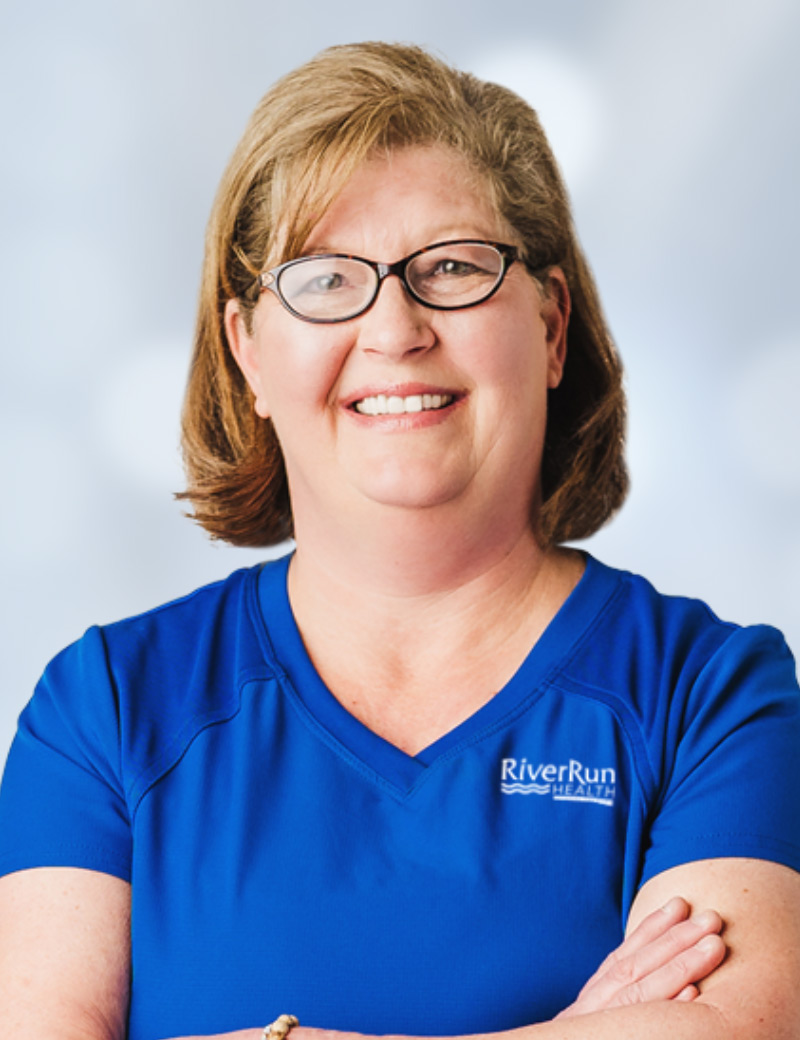 Penny is a licensed physical therapist assistant with more than 27 years of experience. She received her physical therapist assistant degree from Chattanooga State Technical Community College. Penny's experience includes outpatient orthopaedics, home health, and patient rehabilitation. Additionally, Penny is certified in IASTM (instrument-assisted soft tissue mobilization).
Penny has been a lifelong resident of Chattanooga. She and her husband of 33 years have 3 grown children and 2 grandsons. She enjoys sewing, crocheting, and spending time with her family.
Shawnee is a licensed physical therapist assistant with more than 17 years of orthopaedics and physical therapy-related experience. She received her physical
therapist assistant degree from Chattanooga State Technical Community college. Shawnee's experience includes outpatient orthopaedics and more. Additionally, Shawnee is certified in IASTM (instrument assisted soft tissue mobilization).
Shawnee and her husband have 2 young boys and their weekends are spent at the ballfields. In her spare time, she enjoys crafting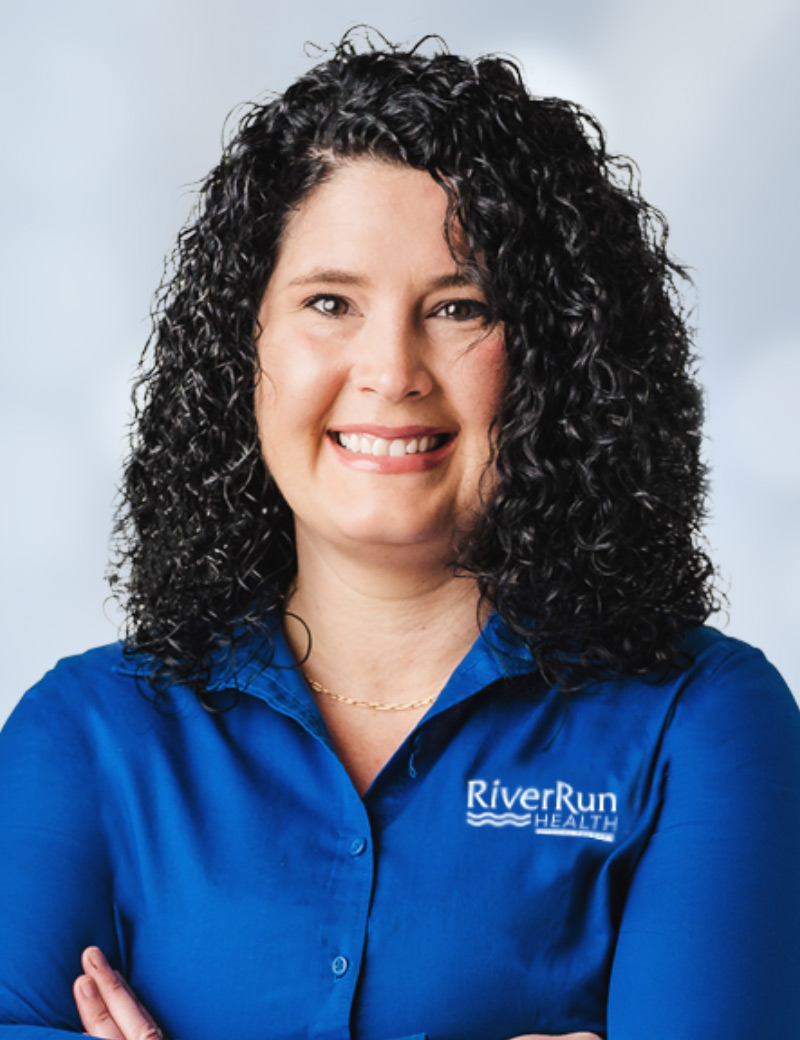 After years of hip pain and discomfort, I'm now walking an hour a day and haven't felt this good in a long time. Shawn Craig and her fabulous team at RiverRun PT helped me build my strength and balance after both of my total hip replacements. It has been many years since I have been in such great shape!
-Ellen H.
From the first meeting with Cathy, the ever efficient Administrative Assistant, to the initial assessment by Shawn – everything was exceptionally well done. Through every workout with Shawn, Shawnee, Penny, and Sandy, they treated me with the utmost care and professionalism, always explaining why each particular exercise was necessary and kept me on target for my goals. If that was all they did they would still be the very best PT and Rehab group anywhere, but what sets them apart is the way they treat each client as an individual, understanding their particular needs, knowing where each one is at the start and where they want to go - never a cookie cutter approach with the same treatment for everyone. Shawn and her staff make knowing the person every bit as important as knowing the injury and treatment and they allow each of us to get to know them as persons not just clinicians. Their personalities are warm, caring, totally sincere, and with a special dose of humor that make it a joy to 'go to therapy.' I will be forever grateful for their gifts to me on my journey and thankful for their presence in my life.
-Bob C.
I firmly believe that the success of a knee replacement surgery depends upon the quality of care you receive from your therapist. I was very blessed by the attentive care and motivation from Shawn Craig and the rest of the staff at RiverRun Physical Therapy. They made sure my incision was healing properly, guided me to wean off pain medication by the tenth day, and most importantly helped me to heal quickly and without complications. After 12 weeks of surgery, I feel almost completely normal and this would not have been made possible without Shawn and the RiverRun staff. I highly recommend them!
-Susan C.
At the crack of dawn about two months ago, I painfully limped my way into physical therapy at RiverRun Health. I was a week out of a knee surgery I'd put off for way too long and completely defeated by the painful stiffness and lack of mobility I was experiencing after I'd naively believed I'd have a fully functioning knee once I committed to the procedure. Shawn Craig accessed my situation, began manipulating my knee & gave me exercises to help boost my recovery. After 2-3 weeks of PT, the limp in my stride was barely visible! A serious limp I'd had for several years! Three weeks ago Shawn added therapy to my foot, the original cause of my injury. An injury I'd neglected for years and years and had been experiencing the painful consequences navigate up my right leg practically to the point of immobility prior to surgery. With the help and support of all the therapists at RiverRun Health, I feel better than I've felt in 9 years. Better than I thought I could ever feel again. My limp is gone, I am no longer experiencing agonizing pain as part of every waking moment, and I have full use of my right leg and foot! Not only are the therapists at RiverRun Health full of knowledge and expertise, they greet you with a smile, make you feel welcome and are always interested in how you're doing BEYOND the injury they're treating you for. It's only been two months, but I look forward to going to therapy twice a week, it kind of feels like family! I know my future days in PT are short lived, which is bittersweet. I will miss my time with them, they have become friends. But I will be forever grateful for the concern and compassion they showed me the second I limped in the door, as well as for the mobility and life they've given back to me! A million thanks to all the therapists at RiverRun Health.
-Julie W. C.