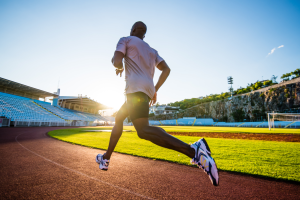 It's that time of year again for Spring sports! Sports physicals are an integral part of any student-athlete's participation in sports. They provide an important opportunity for the athlete to receive a comprehensive medical examination to ensure they are physically fit and healthy enough to participate in the sport. Sports physicals are also an important tool for coaches and medical personnel to identify any potential medical issues or injuries that could lead to serious problems down the road.
Parents, to make sure your student-athlete doesn't miss their Spring Sports Physical, also known as a Preparticipation Physical Evaluation (PPE), we encourage you to schedule an appointment in advance.
Download PPE Forms
To prepare for your sports physical, download and bring your state's PPE form to your appointment:
Schedule a Sports Physical
At RiverRun Sports + Ortho, we provide sports physicals at a flat rate of $50. To schedule your Spring Sports Physical, call us at 423.531.9300.